New to the Website
Annual Equality Report 2013

School Newsletters

School Council Minutes


NEW WEBSITE ON THE WAY
We currently have a new website under development that we are hoping will launch early in the Summer Term. We are looking forward to having a modern, user friendly website in the near future. If you have any questions regarding the new website, or any ideas as to what you would like to see on the website please let us know.

Mr Howlett
Albany Primary School
Welcome to Albany Primary School's website!



Welcome to our school website. As of September 2012 we are hoping to update our school website weekly. If you have any suggestions or ideas of how to improve the school website please let Mr Howlett (Deputy Headteacher) know.

All pupils should enjoy school life. It is our intention to create a very happy 'family school' where there is a sense of purpose and well-being, a place where children and adults are glad to be. Good behaviour is looked for, acknowledged and rewarded. Our intention is to develop a positive attitude to learning by consistently focusing on the child's strengths and achievements.

We hope that you and your children will be very happy as members of our school.

Please click here for a tour of the school.
http://www.albanyprm.cardiff.sch.uk/gallery/album04





Our Mission Statement
'Working together to give our best in everything we do.'

Our vision is to develop each child as a valued and respected individual. All our children will be encouraged to achieve their maximum potential academically and also to understand the importance of moral and spiritual values.

INSPECTION REPORT 2013
Read Albany's Inspection Report here
Albany Primary School was inspected in the week commencing November 26th 2012. Click the link below to view the full Inspection Report.
http://www.estyn.gov.uk/download/publication/268932.3/inspection-report-albany-primary-school-2012-english-only/



School Prospectus
Click the link below to open up a PDF version of our school prospectus.
https://albanyprm.cardiff.sch.uk/~webmaster/prosp.pdf




Created on 2003-02-04 10:24:27 by install
Updated on 2013-02-04 16:55:53 by webmaster
Announcements
Cricket Club Indoor League
Posted by: webmaster on 29/03/2013 06:49
Albany cricket club have just finished competing in an indoor cricket league. We have been going to the Swalec stadium to play against other Cardiff schools in a 10 over match. We have been represented by 8 children from the Juniors who have performed excellently. We lost two very close games to Ysgol Melin Grufydd and Rhiwbina Primary school and had a great result in our final game when we beat Thornhill Primary School so finished 3rd in a very tough group. Well done Cricket Club!
GWENT ARE TOCYN TY WINNERS!
Posted by: webmaster on 26/10/2012 03:28
Congratulations to Gwent our February and March Tocyn Ty champions. Gwent will now enjoy a free playtime as a reward for their hard work. A new Tocyn Ty count has begun with the next count planned for May 24th.
National Schools Film Week
Posted by: webmaster on 12/10/2012 02:53
As part of National Schools Film Week the children from Reception-Year 6 in Albany will be visiting the cinema for free. All children will be travelling to the cinema by coach which will cost £1 each. Foundation Phase children will be watching 'The Muppets Movie' in Cineworld Cinema on Tuesday 16th October, Years 3 & 4 willb e watching 'Brave' on the same day in Vue Cinema. Years 5 & 6 will be watching Tintin at Vue Cinema on Friday 26th October. This is all prvided as part of National Schools Film Week. Click below to find out more about this.
http://www.filmeducation.org/
Foundation Phase outdoor area opens on Monday
Posted by: webmaster on 18/09/2012 08:45
Our outdoor area has been completed and will extend the Foundation Phase playground. Children in the Foundation Phase will be able to access this area at playtimes and lunchtimes. This equipment is specially designed to develop children's physical development and co-ordination. This, along with the areas developed under the shelter last year and new playground markings have provided our children with the opportunity to learn outdoors at every opportunity. We will be adding some photo's of these new areas and the Forest School to the website soon so keep in touch.
Tocyn Ty 2012
Posted by: webmaster on 18/09/2012 09:27
This year we have intorduced a new reward system in Albany. We have 4 houses - DYFED, GWENT, GWYNEDD and POWYS. All of the children in Albany belong to one of these houses and are competing to win the Tocyn Ty challenge. Children can win a Tocyn Ty for positive behaviour, winning 'Seren y dydd' in class and any other reasons adults in the school would like to present them for. The children put the tokens that they win into their house box and on a chosen date the winning house will win a prize. The first 'Tocyn Ty' award will be presented on 28th September. I wonder who will win????
Welcome Back 2012-13
Posted by: webmaster on 03/10/2011 02:06
We would like to welcome all children back to school for the 2012-13 academic year. We would also loke to welcome all of the new children into Nursery and Reception. We are looking forward to a very successful year in Albany.
Albany Achieve the ICT Mark
Posted by: webmaster on 18/09/2012 09:21
We have recently been awarded the ICT Mark. This recognises that we are at the forefront of using information and communications technology (ICT) to enhance pupil's learning at Albany.

Following an extensive external assessment Albany Primary School been awarded the prestigious ICT Mark.

The award recognises the school's success in developing the strategic use of ICT in both administration and across the curriculum. Parents will have proof that their children are attending a school at the forefront of modern technology.

To find out more about the ICT Mark click the link below;
http://www.naace.co.uk/ictmark


Albany link up with Glamorgan Cricket Club
Posted by: webmaster on 04/04/2012 08:04 (Read: 912)
We are very pleased to have formed a partnership with Glamorgan Cricket Club and Cardiff Gymkhana Cricket Club. This means that this year all year 5 children will have cricket coaching with a Glamorgan Cricket coach and children in year 6 who join cricket club will also have this opportunity.
Read More
Dance Club perform at the Sherman Theatre
Posted by: webmaster on 04/04/2012 07:54
Dance Club performed on stage to a very busy new look Sherman Theatre. Children from Classes 1 & 2 teamed up with some children from Year 5 and performed as part of the Sherman Dance Festival. This was a fantastic opportunity for the children in Albany to experience performing on stage to a paying audience. Well done Dance Club!
Well done Music Club!
Posted by: webmaster on 04/04/2012 07:49
Thank you to all the children in Music Club who represented Albany at the Equality and Diversity Festival at Channel View Leisure Centre on Friday 30th March. Everyone there thoroughly enjoyed your performance and we are very proud of you for representing the school and showing such confidence in your performance.
Eisteddfod 2012
Posted by: webmaster on 15/03/2011 10:23
We had a very successful Eisteddfod this year in Albany. The children showed of all of their talents and we were treated to some fantastic performances. There were a lot of musical soloists and a very enjoyable dance competition. All children had taken part in class and home competitions to earn points for their houses. Well done to everyone who took part. The winning house in this year's Eisteddfod was Dyfed! It came down to the very last competition whis was the crowning of the Bard and this years amazing poem had been written by Madness -(Reuben) Well done Dyfed! Click below to see some fabulous photo's from the Foundation Phase and Key Stage 2 Eisteddfod.
https://albanyprm.cardiff.sch.uk/~webmaster/Eisteddfod2012.pdf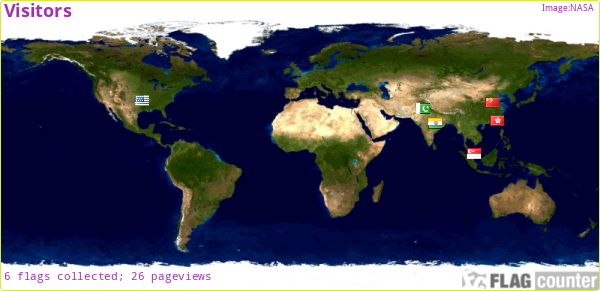 TOCYN TY UPDATE
FINAL TOCYN TY COUNT 22nd March
GWENT are Tocyn Ty winners and will enjoy a free playtime.